The fleet is complete, at least for now.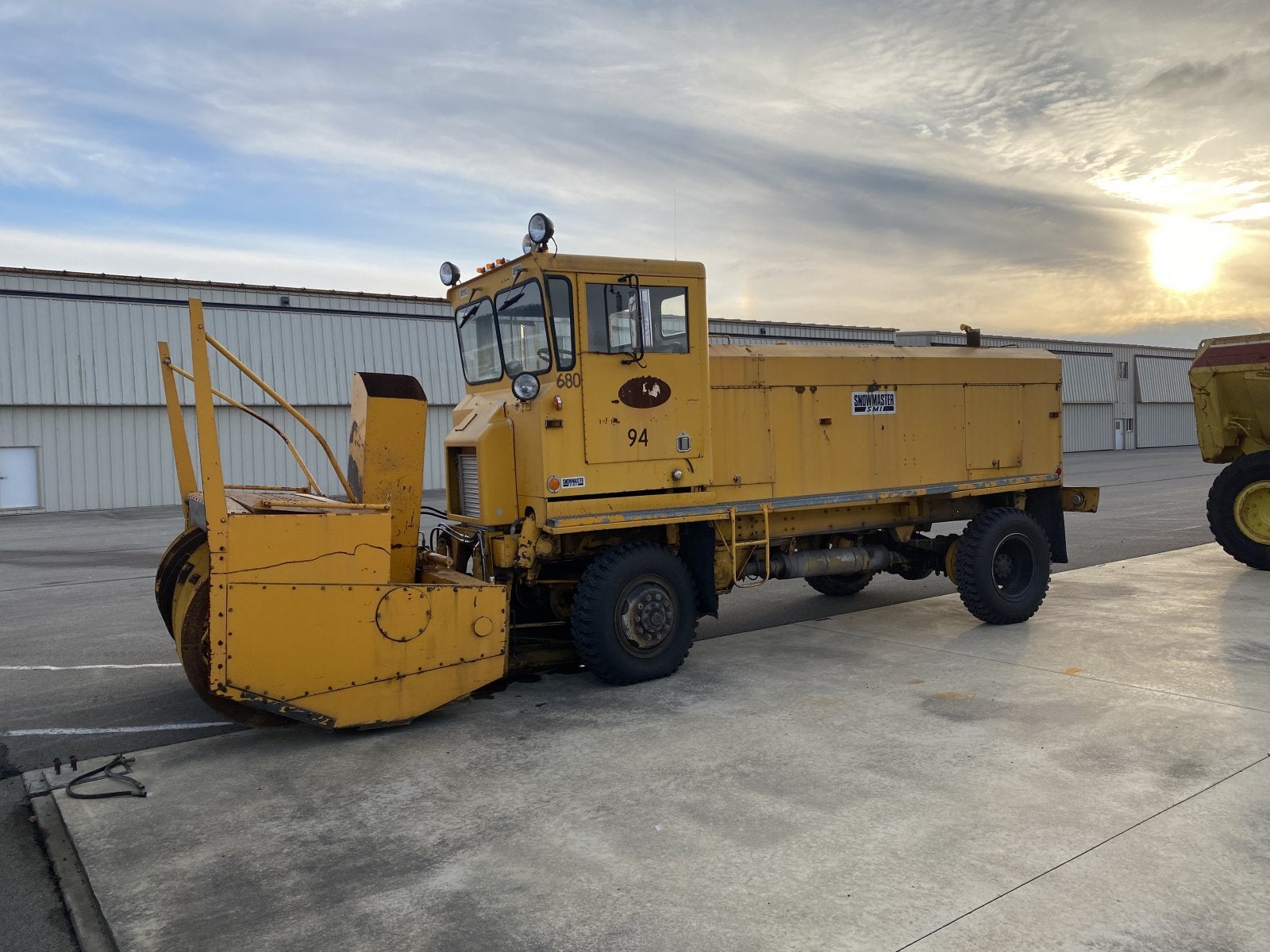 Ex Indy airport blower that Terre Haute had bought as a backup.
I did run into an issue. The blower showed up at about 7:00 last night, but when we went to lift the blower to drive it off the truck, a hose blew, putting fluid everywhere.
I did not have a spare hose. To get it off, I lifted the blower head with the telehandler, suspending it from chains off the carriage, and had the truck driver slowly drive off, with the telehandler in neutral.
Unfortunately, when the front wheels got to the end of the RGN, the angle changed too much, and one fork got hit by the cab. Fortunately, the window didn't break.
A block and hammer sometime this summer should fix it adequately.
I got the hoses changed today, and tested the blower motor. It smokes more than I would like on startup, but it did start without ether, and it was below freezing
Everything seems to work, which makes me happy.
The blower head is very heavy, and actually rides on solid steel wheels at the moment. It is clearly designed for straight line work only.
Like the other blower the airport has, the tires are the old 10.00x20s dual size.. I might change to a super single type in the future, since the rear axle bearings can't be happy with only a single wheel in the back. Good tor snow/ice traction but the wrong offset.